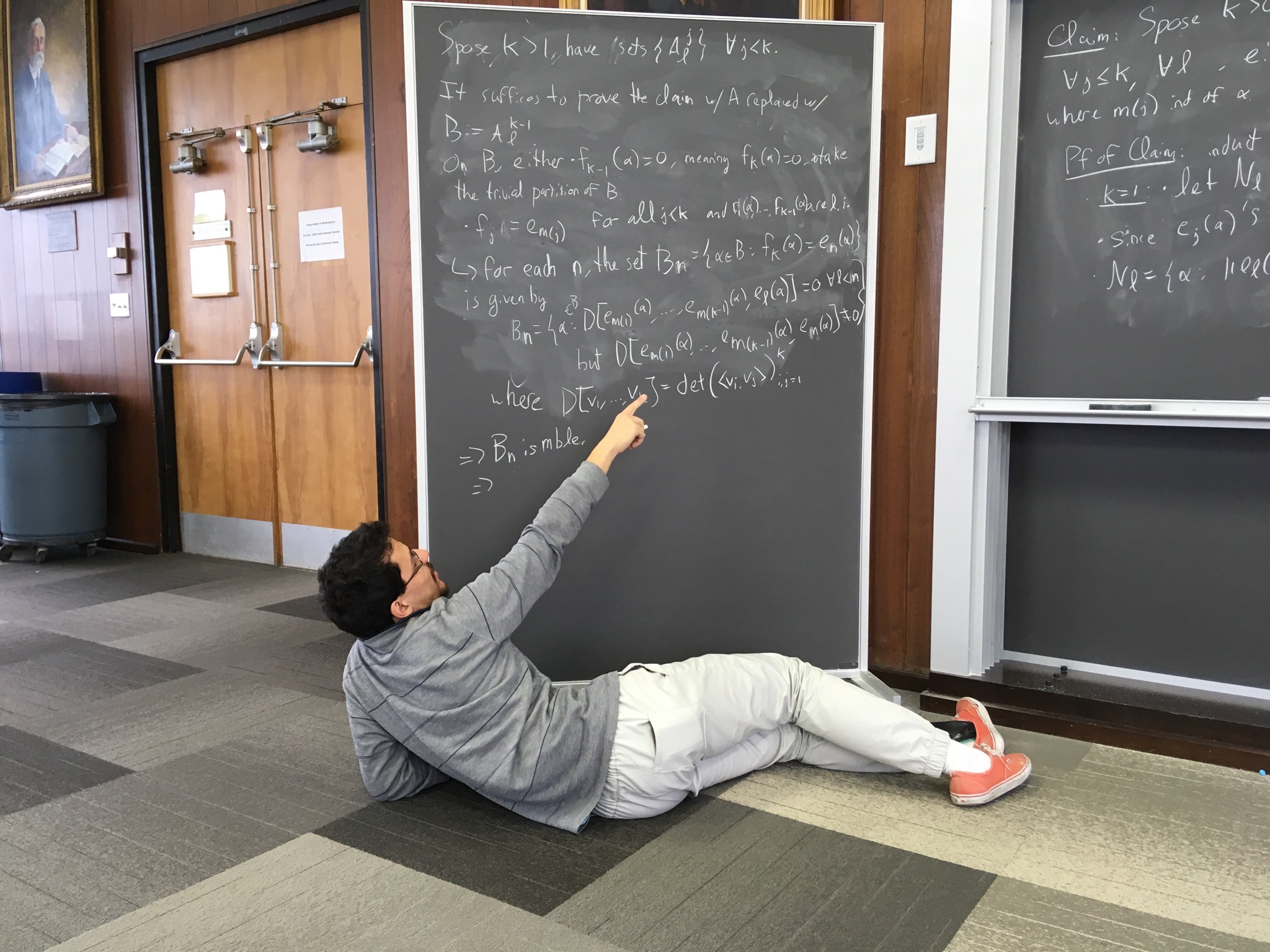 About me
My name is Michel Alexis (pronounced ME-SHELL).
My research interests are in (two weight) weighted norm inequalities for Singular Integrals, Orthogonal Polynomials on the Unit Circle and related areas, namely nonlinear Fourier analysis.
Currently I am a postdoc at the Hausdorff Center for Mathematics working with Christoph Thiele.
2021-2023, I was a postdoc at McMaster University working with Eric Sawyer
2016-2021, I did my Phd at UW-Madison under Sergey Denisov.
Here is my CV.
Email: [First three letters of first name][Last name].math@gmail.com (e.g. Larry David --> lardavid.math@gmail.com).
Research Papers
Smaller Notes/Expository articles